Gynecomastia is a medical condition that is characterized by an overgrowth of glandular breast tissue in men and can be treated in several ways, such as gyno surgery, Liposuction, VASER Liposuction, and Mastectomy. It can be caused by genetics, hormonal imbalances, medications, and drug use.
The gyno condition affects around 30% of all men at some point in their lives. It may occur in infancy and puberty, but also occurs in older men. If you have the same condition, Dr. Babak, is the LA expert in Gynecomastia surgery and can help you fix it.
Why Choose Dr. Moein for Your Gynecomastia Surgery in Los Angles?
Dr. Babak Moeinolmolki is a world-renowned bariatric and cosmetic surgeon based in Los Angeles, Ca. He is dually trained in weight loss surgery and minimally invasive surgery body contouring, which makes him qualified to help patients achieve their health and aesthetic goals.
As a gyno doctor, Dr. Moein can remove glandular breast tissue and excess skin, and perform the necessary cosmetic treatments to make the chest symmetrical on both sides.
If you are thinking of doing Gynecomastia surgery in & near LA, turn to Dr. Moein if you experience an excess of breast tissue, puffy nipples or if your male breasts lead to pain, tenderness, and embarrassment.
Your chest can appear more "normal" with the help of Dr. Moein and gynecomastia surgery.
Schedule a consultation to discuss your unique problem so that a tailored approach to your male breasts can be achieved.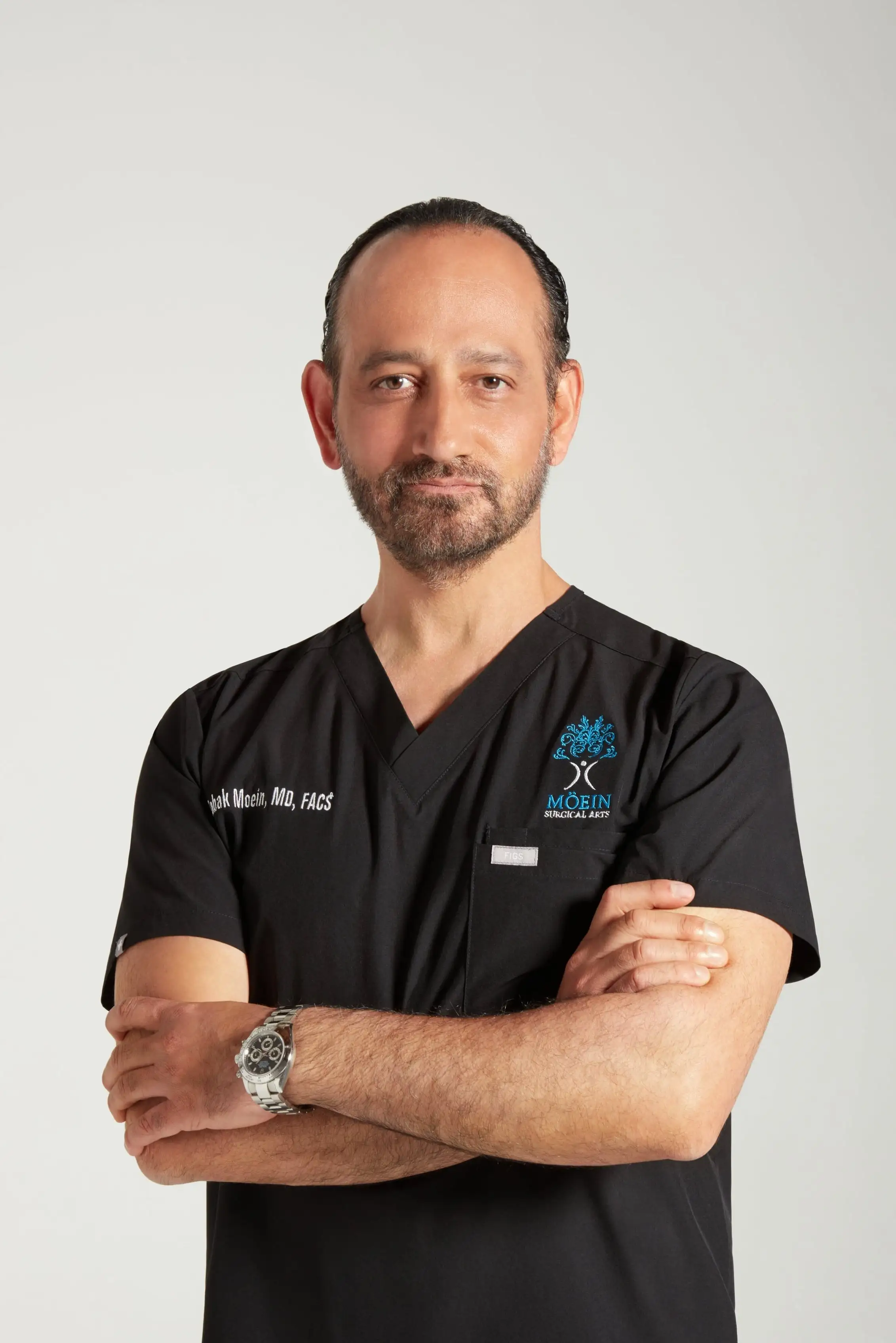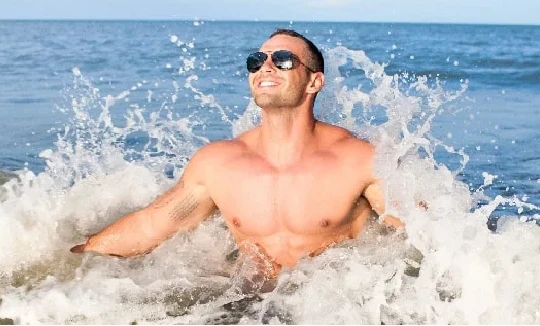 Gynecomastia in BodyBuilders
The use of testosterone & other substances can lead to male breast growth. Gynecomastia surgery reduces male breast tissue & helps your chest muscles show through the skin!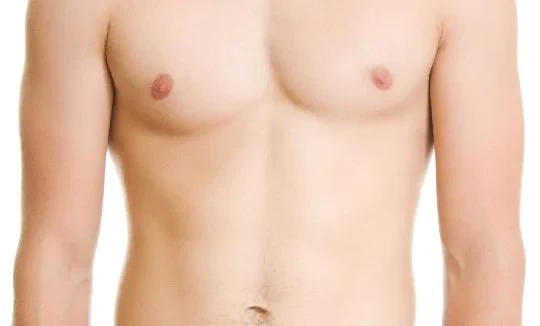 Some men experience an excess of breast tissue on one side of their chest only. Dr. Babak can make both sides of the chest mirror images of one another by performing the perfect Gynecomastia surgery.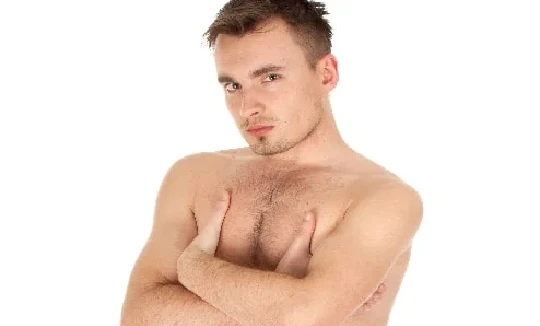 Hormonal changes during puberty can lead to breast growth on one or both sides of the chest. Nearly half of all teen boys will experience some degree of gynecomastia which can be fixed by surgery!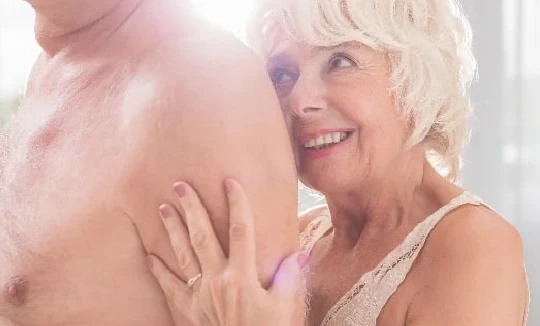 Gynecomastia in Older Men
Male breast growth in older men can be caused by many things. A simple gynecomastia surgery in LA, by Dr. Babak can remove the enlarged breast tissue for improved quality of life.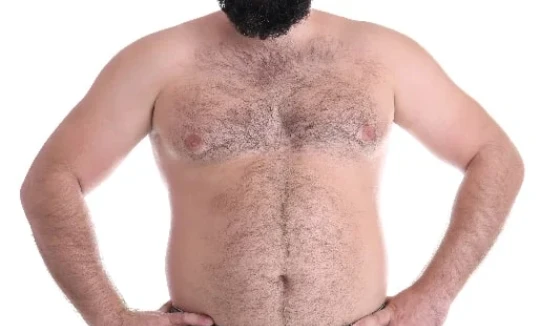 Gynecomastia in Overweight Men
Obese or overweight men can experience an increase in fatty tissue over the chest area. Gynecomastia surgery can stop the embarrassment & helps clothing fit better!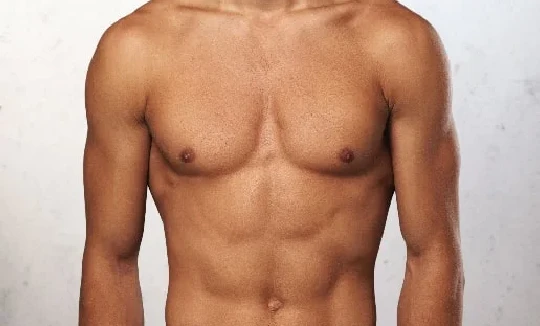 Men can experience puffiness of the nipple area for several reasons. Dr. Babak, on of the best Gyno doctors in LA, can stop the discomfort and embarrassment caused by this condition.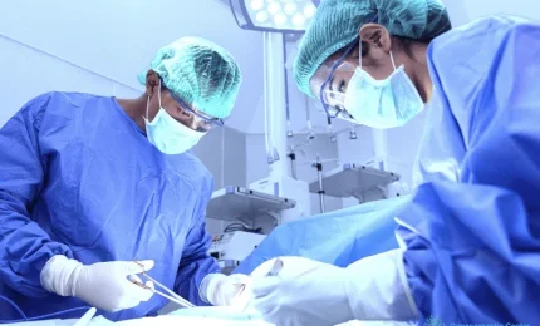 Revision Gynecomastia Surgery
Revision men gyno surgery is meant to fix any issues that arose from a previous gynecomastia procedure. By repairing the affected area, Dr. Moein can create a flatter & greater symmetrical chest.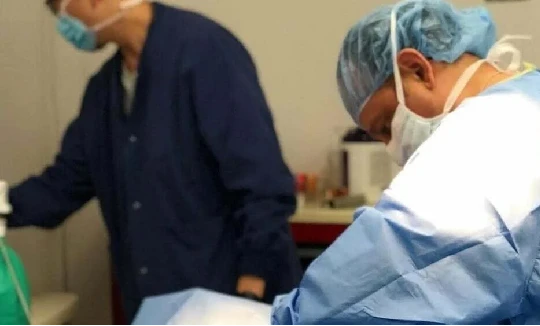 VASER & J-Plasma Renuvion
These new technologies are taking the cosmetic surgery world by storm. Both procedures can be performed with local or general anesthesia and involve tiny incisions that become near-invisible once healed.
What Do Gynecomastia LA Center Patients Have to Say about Us?
Harold Pulse: " My brother has gynecomastia which he suffered since from his puberty. I don't know how to express my thanks for the excellent work you performed on my brother. My brother is not ashamed to take off his shirt now and always looks forward to going swimming together with his friends. His self-confidence has improved dramatically. Many thanks to all of you for making my brother's life more enjoyable. "
Are You a Good Candidate for Gynecomastia Surgery?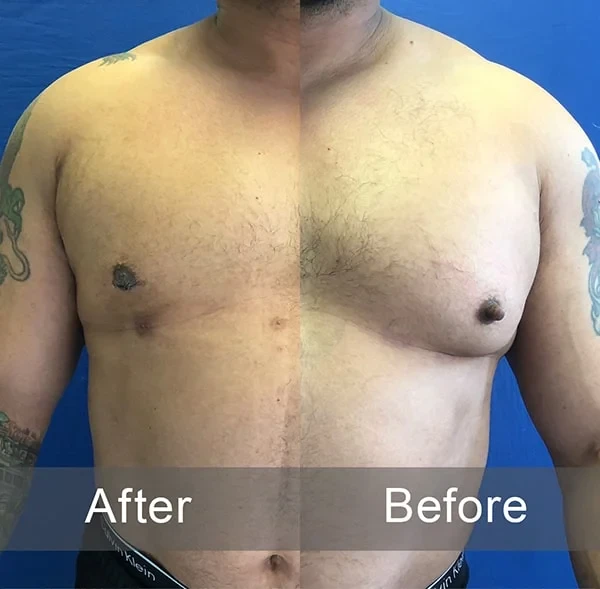 In most cases, gynecomastia will resolve on its own. Surgery is usually not recommended unless the enlarged breast tissue is causing tenderness, pain, and embarrassment, or the condition is caused by an underlying illness, such as hypogonadism.
You will be considered an ideal candidate for gynecomastia surgery if you are of a normal weight and possess excessive breast tissue.
If you are deemed to be overweight, your gyno doctor may ask you to drop a few pounds before scheduling the surgery. To be recommended for gynecomastia surgery, you must be of sound health and able to tolerate general anesthesia.
You may not be considered for surgery if you are currently taking blood thinners or anticoagulants or have any underlying health conditions.
Find out if Gynecomastia Surgery is Right for You!
Learn about your options for male breast reduction surgery (Gynecomastia surgery) in & near Los Angeles by scheduling a free consultation with Dr. Moein.
Here, you are guaranteed an exceptional patient experience.
From the moment of your initial meeting to surgery and beyond, your health and body shape goals will take top priority.
To schedule your free consultation with one of the best Gyno doctors in Los Angeles, Contact Us!
Give Us A Call!  +1-310-896-4043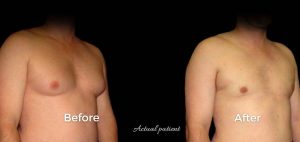 Gyno, or gynecomastia, or "man boobs," is a condition in which men […]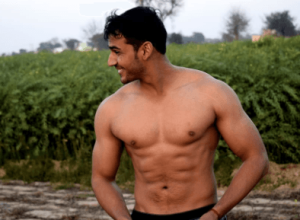 What is Puffy Nipples? Puffy nipples are a condition in which the […]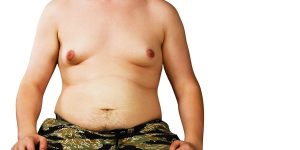 Puffy nipples in men can be an embarrassing condition for men. For […]