Questions about Gynecomastia
Gynecomastia is a medical term that describes the swelling of breast tissue in males. At the Gynecomastia Center of Los Angeles, Dr. Babak Moein and his surgical staff remain committed to treating teen boys and men who suffer from this condition.
If you have gynecomastia, you may find the male breast growth difficult to cope with. Your gyno may be less severe than someone else's. You may only have puffy nipples, or you may have a more severe case, with large, woman-like breasts. Even minor issues of gynecomastia can make it difficult to wear some shirts or to take your shirt off in public without some embarrassment.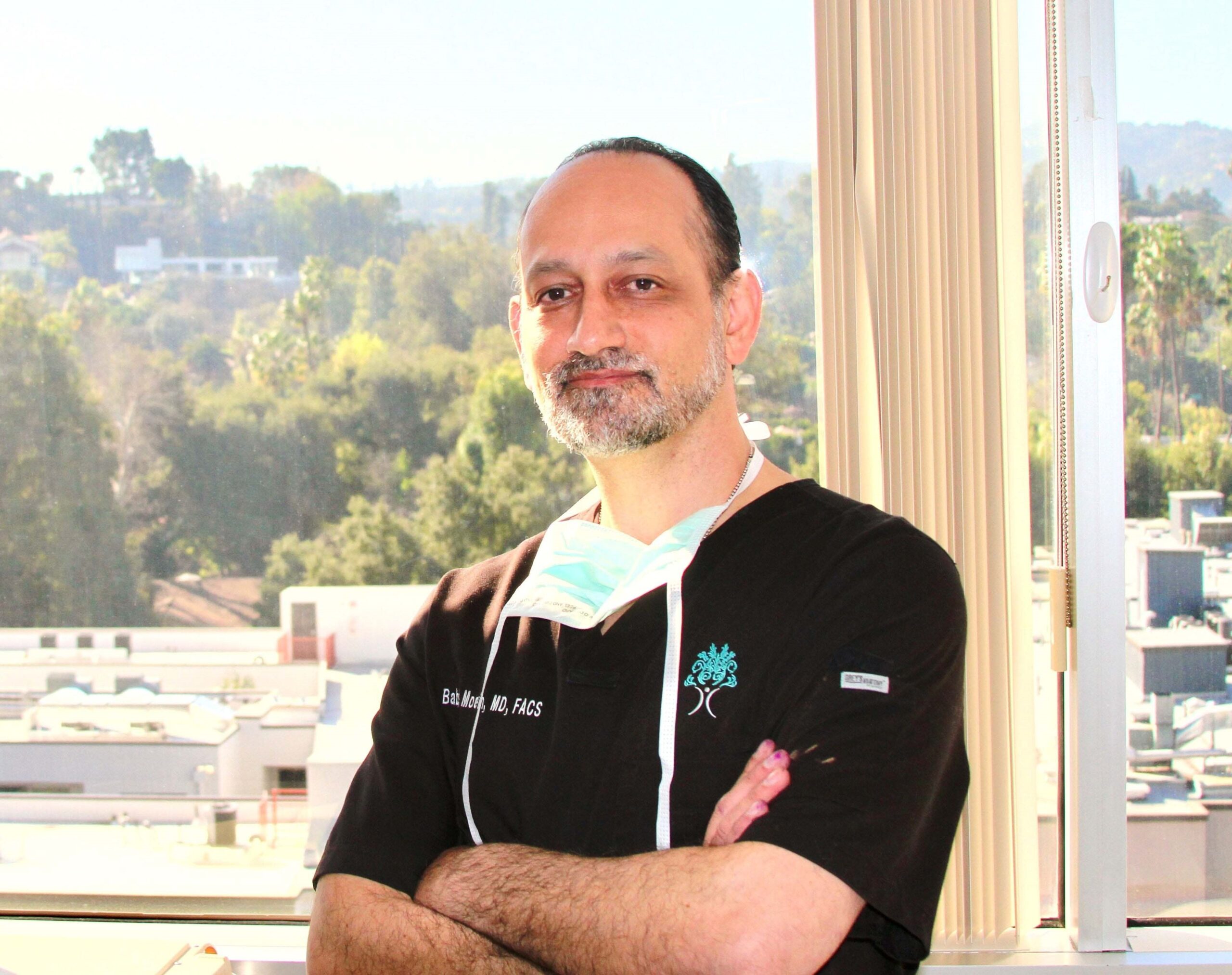 The good news is that help is available. Gynecomastia treatment is the act of helping teens and men reverse the effects of male gyno. Instead of man boobs, gynecomastia treatment gives you a more defined and masculine chest, without the appearance of extra tissue.
To provide you with the safest treatment available, we hope to educate you on how gynecomastia treatment is performed and what results you can expect. Here are the most common questions we are asked. To get your specific questions asked, call the Gynecomastia Center of Los Angeles anytime during business hours.
How Is Gynecomastia Treatment Performed?
Oversized breasts in males can only be treated using gynecomastia surgery. During the procedure, excess fat, glandular tissue, and saggy skin can be excised (cut) away. Liposuction is sometimes used to remove fatty tissue from the affected area. Other procedures like VASER Liposuction can give your chest a toned appearance while Renuvion with J-Plasma can tighten your chest, thus eliminating any sign of saggy man boobs.
What is the Best Gynecomastia Treatment?
The best treatment for gyno depends on the type of male breast tissue you have, and the reason it formed to begin with. Most types of gyno respond well to liposuction, which can remove the fat behind the nipple, causing it to protrude. Male breast reduction surgery is ideal if you have stretched-out skin that hangs, giving the appearance of man boobs. Renuvion is an excellent treatment if you want skin tightening and VASER Lipo can make your chest look ripped.
Talk to an experienced gyno surgeon like Dr. Babak Moein of the Gynecomastia Center of Los Angeles to learn more about your specific case.
Who Is a Good Candidate for Gynecomastia Surgery?
No issue is too minor for gynecomastia treatment. Even if you dislike the appearance of your puffy nipples, treatment can be for you. You should seek treatment if you feel embarrassed about your gyno, and if you feel tenderness or pain. You are considered a good candidate for surgery if you exhibit gynecomastia symptoms, which are swollen breasts, and you are of sound health. Schedule a consultation with Dr. Moein at the Gynecomastia Center of Los Angeles to determine your candidacy for gyno treatment.