Hotels in the area & travel to Los Angeles to see Gynecomastia Center of Los Angeles! It is a surgical center that is dedicated to treating teenage boys and grown men with male breasts.
The center is operated by world-renowned gynecomastia surgeon Dr. Babak Moeinolmolki (Dr. Moein). With over two decades of experience and with dual specialties in minimally invasive laparoscopic and cosmetic body contouring surgeries, the doctor is uniquely qualified to diagnose and treat all types of male gyno.
Gynecomastia (gyno) is a medical term that describes a male with female-like breast tissue.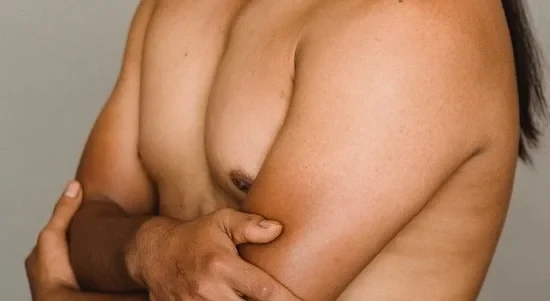 Common Question: What if I Don't Live in Los Angeles?
If you don't live in the greater Los Angeles area, you can still be treated by top gynecomastia surgeon, Dr. Moein, who regularly provides treatment to individuals who travel to Los Angeles from elsewhere around the world.
Referred to as medical tourism, Dr. Moein can coordinate with you to facilitate your travel to L.A. for quality gynecomastia treatment. He can help you choose a hotel with the amenities you prefer, so that you are 100% comfortable during your stay. All of these arrangements can be conducted via telehealth or video conference for your safety and convenience.
Hotel Accommodations with Prime Amenities
When you begin planning your trip to Los Angeles for gynecomastia treatment, you will need to find a place to stay. Dr. Moein can help you find a four- or five-star hotel in the nearby area. These hotels have fine amenities like swimming pools, workout areas, cable TV, Netflix, and more. Imagine gynecomastia heeling process in one of L.A.'s most luxurious hotels. That experience can be yours when you choose to become a patient at the Gynecomastia Center of Los Angeles.
Fast Track to Gynecomastia Surgery
When you arrive in Los Angeles and after you have checked into the hotel, Dr. Moein will do whatever it takes to fast-track you into surgery. The doctor and staff know how valuable your time is, and that you have to get back to your regular responsibilities. While we want you to enjoy your time in Los Angeles for as long as possible, we know you are traveling here for one reason. Your gynecomastia surgery is guaranteed to be performed quickly and with optimal precision so that you can achieve the results you expect after gynecomastia healing process.
You can work with Dr. Moein during your initial consultation to discuss what kinds of results you can expect based on the severity of your gyno and the procedure being performed.
Gynecomastia Healing process and After Care
Once your treatment is over, you will be wheeled to a recovery area where you will be allowed to rest. In most cases, you can go back to your hotel on the same day. You can be up and around within a couple of days. That means you can go sightseeing around Los Angeles or engage in other activities (no heavy lifting), as you progress with healing. You can return home without issue.
Ready to Travel to Los Angeles for Gynecomastia Treatment?
When you are ready to make Dr. Moein your gynecomastia doctor, you will receive a complete itinerary. The doctor can coordinate your date of arrival with your surgery date so that you know how to plan, and what to expect. From the day of your surgery to the day you leave, your doctor wants you to have a safe and fun experience. Come to L.A. and let Dr. Moein give you a flatter, more symmetrical chest using today's top gynecomastia treatments.
You get to take advantage of top procedures like male breast reduction surgery, liposuction, VASER Liposuction, and Renuvion for your treatment.
Male breast reduction surgery used in conjunction with lipo can remove those pockets of fat that cause man boobs. If you have gyno nipples, those stubborn fat cells are pushing the areola outward, causing it to protrude. During surgery, the excess tissue can be cut away, the fat extracted, and the areola repositioned and reshaped. The result is a flatter and more symmetrical chest that you won't feel embarrassed to reveal or show off.
Gynecomastia Healing Process In & Near Los Angeles
Dr. Moein offers video chat consultations for the initial meeting. This consultation will allow him to answer your questions and assess your male breast growth. He has treated every type of men gyno that exists, including normal gynecomastia that is typically caused by hormonal changes; bodybuilder's gynecomastia that's caused by the abuse of anabolic steroids and teenage gyno, which affects boys from nine to fourteen years of age. Dr. Moein has treated all of these cases, and be sure that he can treat yours.
When you are ready to get started, call the Gynecomastia Center of Los Angeles, and tell us about your problem. We can facilitate your travel from wherever you happen to be. We can set you up in a hotel nearby and help you get around with public transportation or any other type of transportation you prefer.
Call our gyno office at +1-310-861-3799 to get started. Our gynecomastia doctors look forward to helping you rid your life of gynecomastia for good.