Around one in four older men will develop Gynecomastia in older men at some point.
Men aged 65 or older develop Gynecomastia in older men for a variety of reasons. Medications and some illnesses can lead to the growth of male breast tissue.
Then there is the issue of declining testosterone levels. A man's testosterone levels decrease as he ages.
Testosterone is a naturally occurring hormone that is responsible for the development of male physical features. When testosterone levels decrease, female-like breasts can result.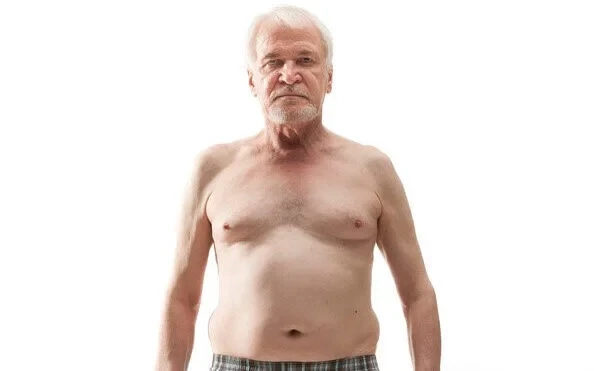 Overweight & Older Men with Gyno
For older men who are also overweight or obese, your body may have a heightened level of estrogen on account of the excess weight. Lower testosterone and more estrogen can further contribute to the development of female-like breast tissue.
Compounding the issue is the laxity of aging skin. When we are young our skin bounces back easily following weight gain and loss. As we age, our skin isn't so elastic. The development of male breast tissue can cause the skin to stretch. Your chest may even sag or droop, giving the appearance of man boobs.
Signs of Gynecomastia in Older Men
You should see a doctor such as Dr. Babak Moein of the Gynecomastia Center of Los Angeles if you have any amount of excess, swollen breast tissue. Your chest may be lopsided, and your nipples may look puffy. Your breasts may be soft and flabby or firm to the touch. You may even develop nipple discharge in one or both breasts.
A consultation with a Gynecomastia in older men surgeon can give you an accurate diagnosis of your condition. You may have testosterone based on fluctuating hormones, which is the most common type of men gyno. Bodybuilder's gyno results after the misuse of anabolic steroids.
A full assessment from a qualified Gynecomastia in older men doctor can rule out other illnesses and diseases that can sometimes mimic the effects of Gynecomastia in older men. Examples include tumors or liver failure.
If you are deemed a good candidate for gynecomastia surgery In & Near Los Angeles, you have several good options to consider.
Hope is Available for Older Men with Gynecomastia
Gynecomastia by itself is not a serious issue. It can make you embarrassed to show your chest in public. Intimate situations can become stressful and you may wear clothes selectively to hide your male breast growth. You may also feel tenderness or pain.
You do not have to live with the condition, as all types of gynecomastia in older men are fully treatable. Treatment of the condition through surgery can help to flatten and create more symmetry around the chest region.
Common Gynecomastia Treatments in Older Men Treatments
Depending on the type of gynecomastia you have and the reason for the development of male breast tissue, your gyno surgeon may recommend one or more of the following procedures.
Liposuction is an effective treatment for gynecomastia in older men. The treatment involves the insertion of a cannula, a narrow, plastic tube that sucks out the fat.The fat is first emulsified using a solution that breaks it down, making it easier to extract. The treatment can remove the fatty and glandular tissue that is causing the appearance of male breasts.
Male Breast Reduction Surgery
For saggy man boobs and protruding nipples, reduction surgery is the best course of action. The breast tissue is excised, which is a medical term that means cut away.Liposuction is sometimes used in conjunction with the removal of excess tissue. In many cases, where the nipple is puffy or otherwise deformed, the gynecomastia surgeon can reposition the areola to add symmetry to both sides of the chest.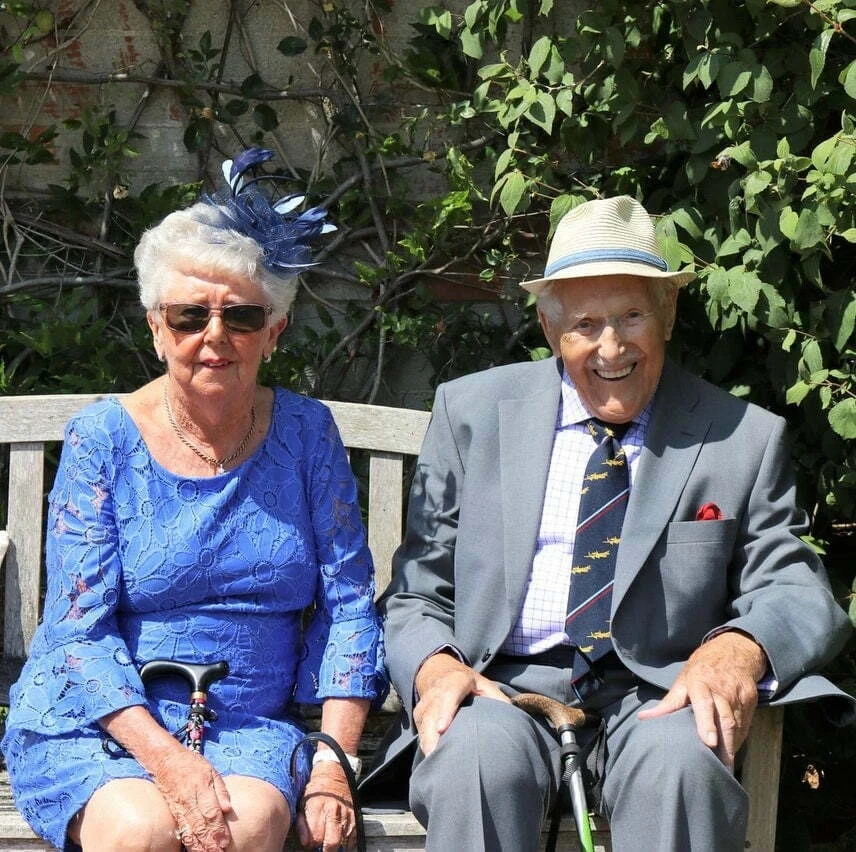 VASER Liposuction is a minimally invasive gynecomastia procedure that involves tiny incisions and the insertion of the VASER probe. The probe emits ultrasonic energy that emulsifies the fat. The handheld device only targets the fatty tissue on the chest. The rest of the surrounding tissues, including the skin, left untouched. Recovery from the procedure is easy since there is little discomfort or downtime.
Renuvion is a cutting-edge cosmetic device that emits J-Plasma energy. J-Plasma is a mixture of cold helium and radiofrequency energy.
When a beam of this energy is delivered to the treatment area, the result is tighter and younger-looking skin. Gynecomastia liposuction is used to remove the fat to complete the procedure, giving you a flatter and more contoured chest.
A Gynecomastia Doctor Near Me? Yes, There Is!
If you live in Los Angeles and experience gynecomastia as an older male, Dr. Babak Moein of the Gynecomastia Center of Los Angeles wants to hear from you. He has over twenty years of experience.
The doctor is a Los Angeles native and specializes in minimally invasive surgery and cosmetic body contouring surgery, making the doctor uniquely qualified to diagnose and treat older male gyno.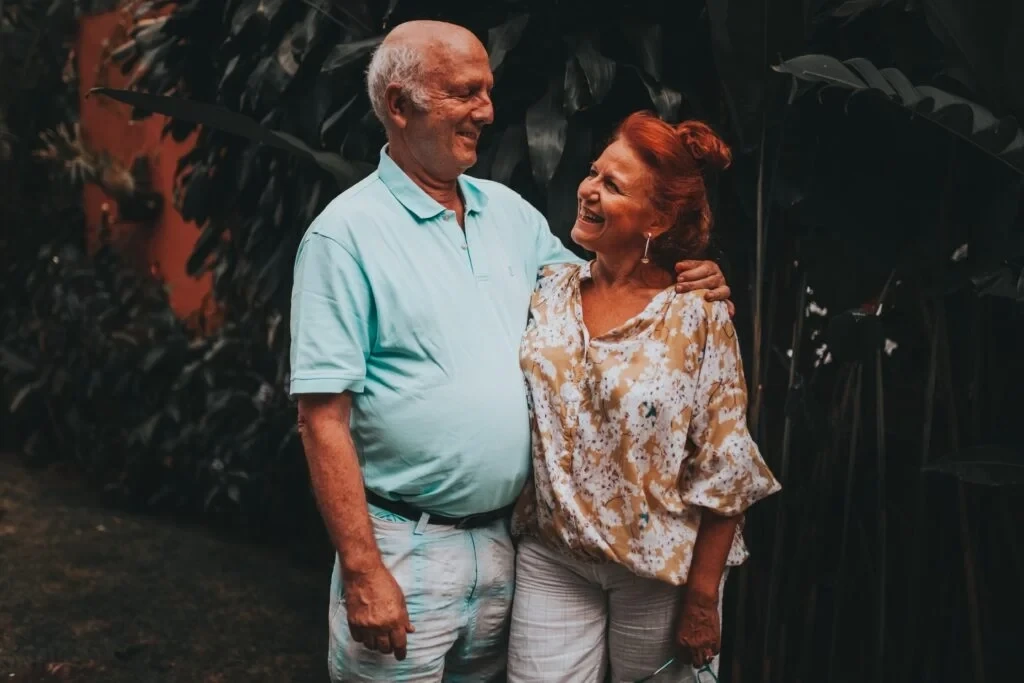 A Consultation For Gynecomastia in Older Men In & Near Los Angeles
Don't wait for treatment. Schedule a consultation with Dr. Moein. The doctor offers virtual consultations at first for your safety and convenience. During that initial meeting, the doctor will assess your gynecomastia issue to determine if treatment is warranted. A follow-up meeting at the Gynecomastia Center of Los Angeles will follow. During that meeting, you will receive a medical diagnosis for gynecomastia. You may even find that you have pseudo-gynecomastia, which is a growth of excess tissue on the chest caused by adipose tissue, or fat. Even pseudogynecomastia is treatable with one of the several options Dr. Moein offers.
Start now by choosing a time that works for you. Our gynecomastia doctors look forward to treating your gynecomastia problem. Fill the form below or also you can call us at +1-310-956-4326 !