Are You a Good Gynecomastia Surgery Candidate?
You suspect you have gyno but aren't sure if you are a good Gynecomastia surgery candidate for serious treatment like surgery. Sound familiar?
You should still schedule a consultation with an experienced gynecomastia surgeon like Dr. Babak Moein of the Gynecomastia Center of Los Angeles. Receiving an accurate diagnosis for your type of gyno is the first step toward greater peace of mind.
If your gyno causes embarrassment, you are sure to feel more confident and less shame about your body when you undergo gyno treatment.
You can also rule out ailments that mimic gyno like certain diseases and cancer. Once Dr. Moein gives you an accurate diagnosis if you are a good Gynecomastia surgery candidate, you can choose gynecomastia treatment at that time. Here's how to tell if you're qualified.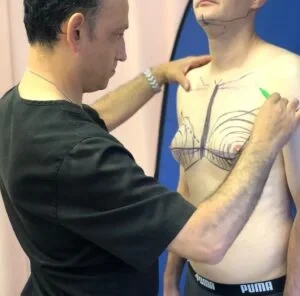 Qualities of Good Candidates for Gyno Treatment
Gynecomastia Candidates are healthy enough to undergo surgery. There should be no underlying illnesses that can impair healing, nor should there be life-threatening illnesses present when considering gyno surgery.
Top gynecomastia surgeons agree that smoking prohibits fast healing. You should avoid smoking before any surgery, and that includes gynecomastia surgery. If you are a smoker and considering treatment for male breast growth, you should consider quitting smoking for at least two weeks before your procedure.
The same goes for illegal drugs. If you are prepared to have surgery to correct male breast development, just say no to any substance not prescribed, including alcohol.
• Near Enough to a Normal Weight
The best gynecomastia candidates for treatment are within the realm of normal weight for their height. If you are overweight, that distinction doesn't necessarily bar you from surgery. However, you may find that results are disproportionate on account of the extra mass you carry on your upper body.
To create natural-looking results, plan to lose weight before undergoing gyno.
Ideally, to be a good gynecomastia candidate for gyno treatment, you should be within your ideal weight range according to the body mass index (BMI) scale.
•Good Skin Quality & Elasticity
During male breast reduction surgery, excess tissue is removed. After surgery, the skin will contract to create a flatter appearance on the chest. If you lack skin elasticity, otherwise referred to as skin laxity, your skin might not contract, resulting in poor results.
If you are an older man age 65 or greater, you still might be a good candidate for some gyno procedures, such as Renuvion, which tightens the skin around the treatment area.
Your surgeon will examine your skin during your initial consultation to determine the best course of treatment.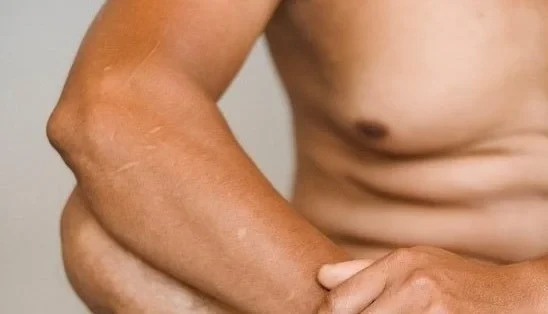 • Being a Man or Boy with Gyno that Warrants Treatment
To be qualified for gynecomastia treatment, you must be a male who exhibits excess chest growth of varying degree. You don't need to feel tenderness or pain to be qualified for treatment, though discomfort is certainly a reason to get the male breast tissue removed. Merely being embarrassed by your "man boobs" is enough of a reason to justify surgery (or non-surgery).
Common Signs of Gynecomastia
There are 7 types of gynecomastia treatment that range in severity.
Your doctor will examine your chest and review your medical history to make an accurate diagnosis. If the male breast growth formed during puberty, you likely have normal gyno, which is caused by fluctuating hormones.
If you are a bodybuilder who once abused steroids, you might be diagnosed with glandular gyno. Adult gyno, teenage gynecomastia, asymmetrical gynecomastia, pseudo, and severe gynecomastia round out the list of possible diagnoses.
You may experience puffy nipples or a rounded chest. Your chest may exhibit severe sagging or only one side of your chest may be affected. The skin underneath your chest might be firm to the touch, and you could feel lumps under the skin.
Your gynecomastia surgeon can determine the type of gyno you have and whether you are a good gynecomastia candidate for surgery.
Even the mildest case of gyno can make you self-conscious about your body. Wanting your chest to appear more normal is one of the key components that qualifies you from surgery.
How Much Does Man Boobs Surgery Cost?
Many men put off treatment because they fear surgery could come with a significant cost. According to the American Society of Plastic Surgeons, the cost for gyno surgery was $4,123 in 2019. Liposuction costs around $3,500 on average and VASER Lipo for more toned contours costs around $6,500.
Your costs for treatment may be greater or lower. But instead of thinking about the cost, consider what you have to gain by undergoing gynecomastia treatment. You will begin to feel confident in situations knowing your chest is flatter. You can wear any clothing without your male breasts showing through. And taking your shirt off will become a no-brainer instead of an activity that fills you with dread.
Financing can also help you pay for gyno surgery. Qualified surgeons like Dr. Babak Moein of the Gynecomastia Center of Los Angeles work with companies like CareCredit and Prosper Healthcare Lending, which can help you cover surgery with low monthly payments.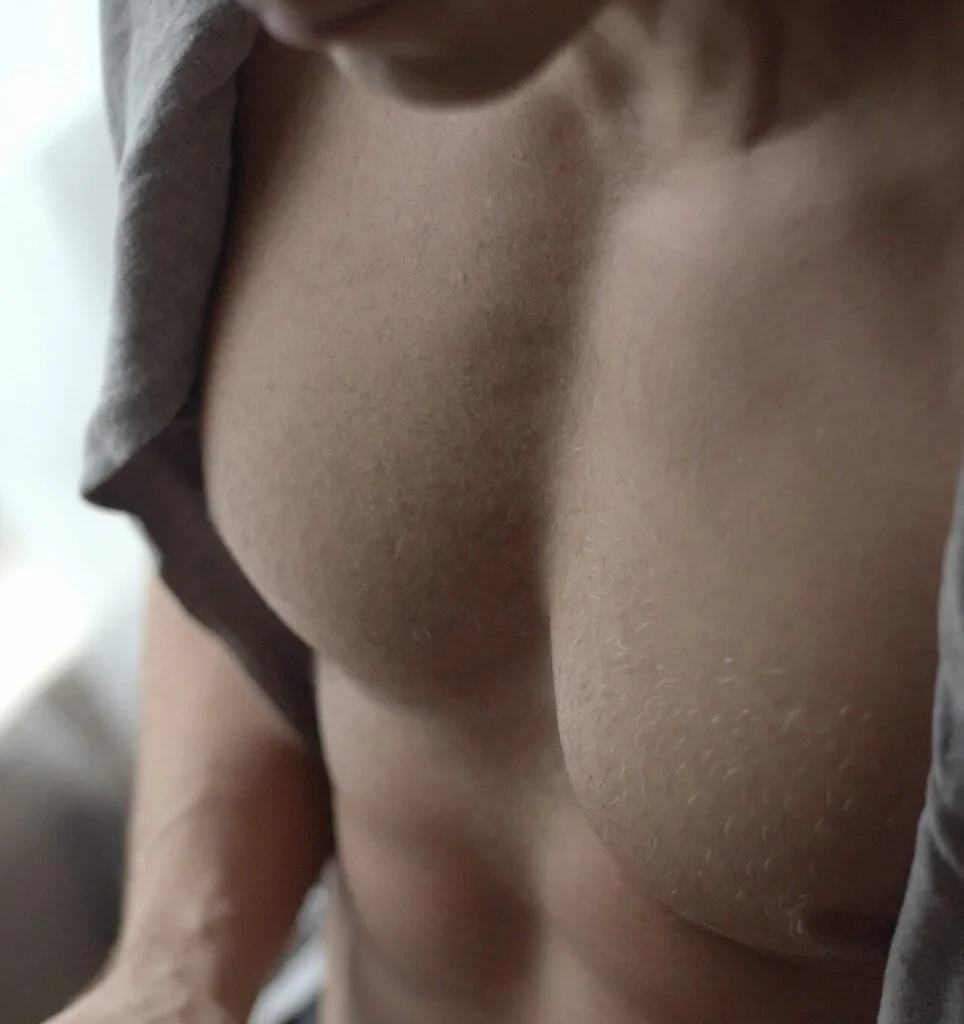 Get Rid of Man Boobs Fast In & Near Los Angeles
Feeling embarrassed is enough to warrant treatment for male breast growth. Whether your problem is mild or severe, you owe it to yourself to consider gyno surgery. Dr. Babak Moein of the LA Gynecomastia Center has been performing gyno treatments for over two decades. Dr. Moein is the only Southern California surgeon who is dually qualified to perform minimally invasive body contouring and cosmetic surgeries, making him uniquely qualified to diagnose and treat male gyno.
Male breast removal can involve surgery like liposuction and the excision (cutting away) of excess breast tissue. The procedure can also involve non-surgeries, such as VASER Lipo and Renuvion. All of these treatments can make your chest more defined, boosting your self-esteem.
Get started now if you are a good Gynecomastia surgery candidate by calling Dr. Moein and his professional surgical staff. You can reach us at LA Gynecomastia Center, where we provide virtual consultations at first with gynecomastia specialist for your safety and convenience. To find out if you are a good gynecomastia candidate in & near Los Angeles, please call us at +1-310-861-3799