Gynecomastia surgery insurance & financing defines gynecomastia treatment fees that depend on the severity of the male breast growth and extent of the procedure being performed. Specialized treatments and tools can increase the amounts you are expected to pay. You are also expected to cover charges related to surgical fees, anesthesia, medications, and nursing.
When you become a patient of Dr. Babak Moein of the Gynecomastia Center of Los Angeles, you can trust that all fees are 100% transparent. That means there are no hidden fees of any kind. You will receive a customized quote during your initial consultation with Dr. Moein.
What Payment Options Are Available for Gyno Treatment?
We want your gyno treatment to be an easy affair. You have suffered enough, whether you feel embarrassment, tenderness, or pain on account of the male breast growth, you deserve to have your gyno treated in a comfortable environment. We provide that environment and give you several convenient ways to pay.
You can always pay for gynecomastia treatment with cash, money orders, and by using a credit or debit card. Paying with cash is always the less expensive way to cover treatment. That way you don't have to contend with extra fees, such as financing charges. Using credit cards and financing gynecomastia surgery is always an option, and a good one if you hope to obtain surgery as soon as possible.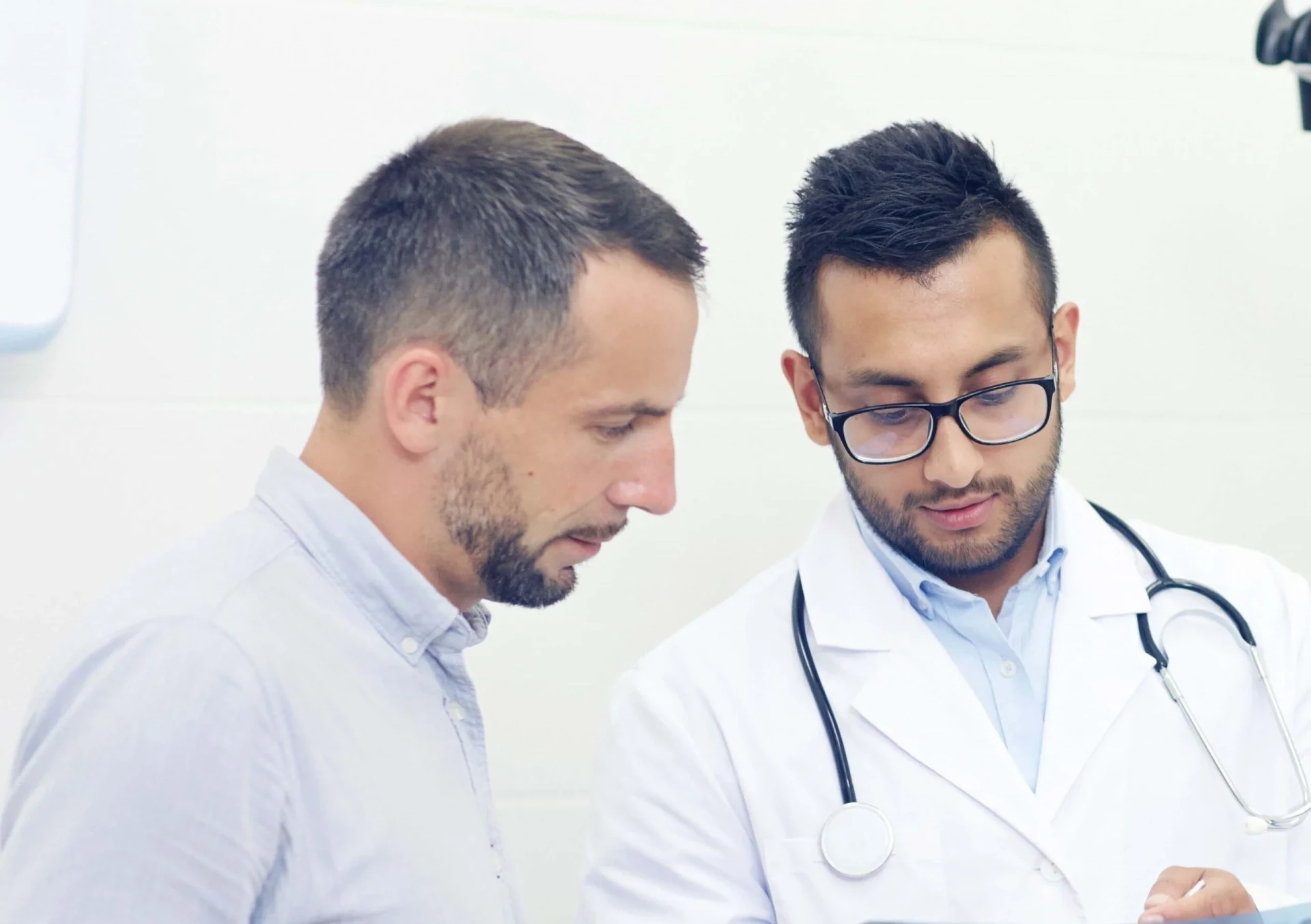 Prosper Healthcare Lending
This financing company is the premier cosmetic surgery financing company. The company can help you pay for gynecomastia treatment so that you can worry about payment later. You have a range of financing options to choose from, so that you can tailor your experience to your financial situation.
With Prosper, you get immediate decisions for loans under $3,000. There are term options that stretch to 84 months with affordable monthly payments. The company makes it easy to apply and you don't need collateral or prepayments of any kind. Your application and financing agreement is also 100% confidential at all times.
A CareCredit credit card is another option for paying for gynecomastia treatment. Like Prosper, CareCredit has made quite a name for itself as a medical financing company. You spend the credit card just like your other credit or debit cards anywhere the financing option is accepted. We work with CareCredit at the Gynecomastia Center of Los Angeles. We appreciate all the options they give patients and the low monthly payments that make gynecomastia treatment more affordable for all.
Will Insurance Pay for Gynecomastia Treatment?
Most insurance companies see gynecomastia treatment as a cosmetic issue. Most policies will only cover medical procedures when they are deemed medically necessary. That means that your policy is unlikely to cover the gyno treatment you want. Your health insurance company can tell you if gynecomastia surgery insurance is covered by your premiums.
How Much Does Gynecomastia Treatment Cost?
Male Breast Reduction Surgery
The average cost of gynecomastia surgery is $4,123, according to the American Society of Plastic Surgeons. This is only the average cost of male breast reduction surgery. That price does not include the cost of anesthesia, operating room facilities, surgeon's fees, and other related expenses. The price for gyno surgery can also include medical tests, post-surgery garments, and prescriptions for medication.
Liposuction can cost around $3,500 on average. Like male breast reduction surgery, your costs may vary and could come with associated fees. Top gynecomastia surgeons like Dr. Moein often use liposuction in conjunction with other procedures, such as male breast reduction. This allows Dr. Moein to cut away excess tissue while suctioning out fatty tissue and glandular tissue that cause the problem. The doctor can reshape and reposition the areola to create more symmetry, and all during a single gyno treatment session. The more gyno treatment techniques that are added to the session will increase the fees you might be expected to pay.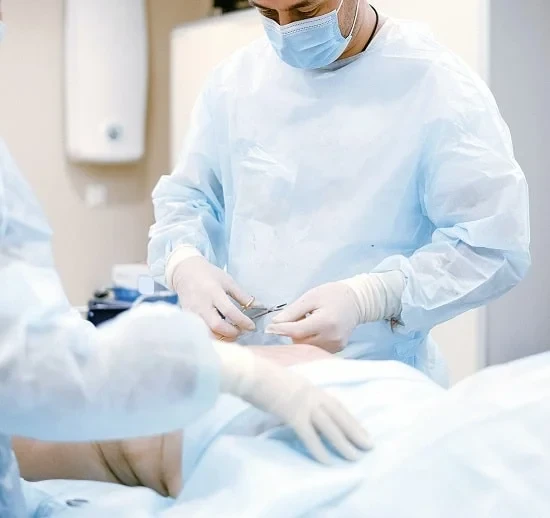 VASER Liposuction uses sound energy to break up fat before it is suctioned out. The procedure is similar to traditional liposuction but is effective at targeting precise areas. Stubborn pockets of fat behind the nipple can be removed easily with the VASER device. Depending on the extent of the problem, VASER could run $3,000 and up.
Renuvion is a gynecomastia treatment that uses J-Plasma technology. J-Plasma is cooling energy that combines helium and radiofrequency energy to deliver skin tightening like you wouldn't believe. The area treated gets firmer to the touch and the external area of the skin gets treated to a protective layer and healthy glow. This j plasma gynecomastia treatment can average $6,000, depending on the size of the area being treated.
Help for Gynecomastia Surgery Insurance In & Near Los Angeles
At the Gynecomastia Center of Los Angeles, we value your satisfaction more than the fees you pay. We can give you a customized quote at the time of your consultation. During that time, Dr. Babak Moein will answer your questions and alleviate any concerns that you might have.
The doctor and his surgical staff remain dedicated to helping you alleviate your gyno. We aim to give you a flatter, more masculine chest and can discuss financing options with you at the time of your appointment.
Get started today. Call our gynecomastia doctors in & near Los Angeles and pick a time that works best for you. Dr. Moein and his professional staff look forward to treating you to affordable gynecomastia treatment in Los Angeles.