Gynecomastia Gallery In & Near Los Angeles
The masculine, sculpted physique that is so highly desired can be achieved through gynecomastia surgery. It doesn't matter what caused your male breast growth. Whether it's hormone fluctuations, puberty, aging, or drugs, Dr. Moein will sit with you in a free consultation and choose a treatment ( surgical or non-surgical ) based on you.
Suppose you decide to go with gynecomastia surgery in & near Los Angeles. In that case, Dr. Moein will remove excess tissue, skin, and fat from the enlarged breast with the help of general or local anesthesia.
If you are considering gynecomastia surgery in & near Los Angeles, view our gynecomastia gallery to see the results that we have helped our patients achieve. Please keep in mind that individual results may differ. We hope this gynecomastia gallery gives a better picture of what you can expect following the procedure. 
By watching the videos, you will learn more about the benefits of gynecomastia surgery in & near Los Angeles and get to see how Dr. Moein removes the excess fat on the breast.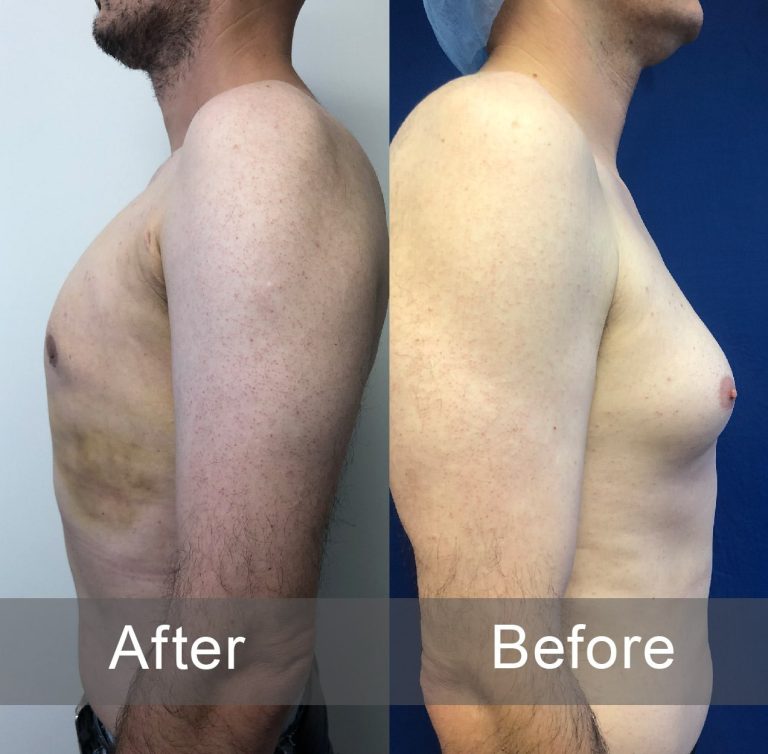 Now that you've seen our gynecomastia gallery In & Near Los Angeles and know what we can do for you, isn't it about time you took care of your male breasts? Having a large breast can lead to psychological distress as you feel different from your peers. There is sometimes discomfort or downright pain caused by male gynecomastia.
Schedule a free consultation with experienced surgeon
Dr. Babak Moein
if you suffer from gynecomastia or suspect you do. He can assist you in determining what type of gynecomastia you suffer from and what kind of treatment you'll need.
Please fill the form below or Call Gynecomastia Center of Los Angeles at +1-310-694-4486 to schedule a consultation time that works best for you.