Gynecomastia near me is a frequent search term for gentlemen looking for the embarrassment of "man boobs." If you are near Los Angeles or willing to travel for the best, read on!
Gynecomastia is a medical condition in which males develop enlarged breast tissue. Did you know it affects nearly 40% of men and is the second most common congenital anomaly? It can be embarrassing for many, and finding a talented gynecomastia surgeon near me can be challenging.
This article will explore the various treatment options available to those dealing with this condition and provide resources on where to find them. Many factors cause gynecomastia, including:
Genetic predisposition
Weight
Diet
Hormone imbalances
It can range from mild to severe cases, resulting in physical and psychological distress for those affected. Fortunately, various treatments are now available that can help reduce the symptoms of gynecomastia. From minimally invasive procedures like liposuction and laser treatments to medications such as anti-androgens and aromatase inhibitors, we'll discuss the options and how they may help you manage your symptoms.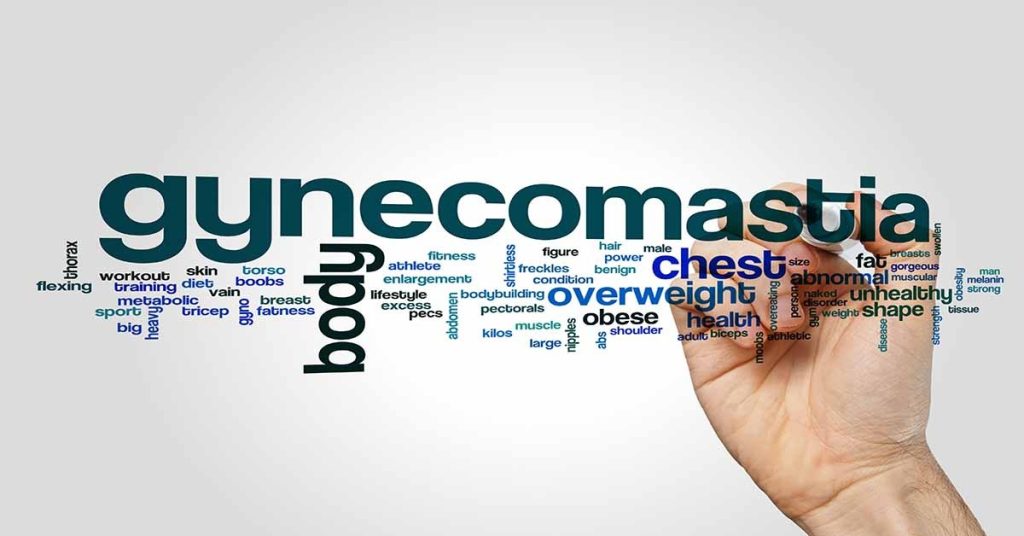 Consulting With A Doctor
It is important to speak with a doctor if you are experiencing gynecomastia to get to the root cause. While talking to friends and researching the condition can be helpful, only a medical professional can provide an accurate diagnosis and determine the best course of action for managing discomfort and addressing surrounding health issues.
In addition, insurance coverage may apply to certain treatments, and lifestyle changes might need to be made. While informing yourself about all the aspects of treatment, it is essential to understand the risks associated with gynecomastia, as well as any potential side effects of treatment.
Before scheduling an appointment, it's helpful to research options to discuss with a surgeon. Be sure to ask questions you may have and ensure we address all your needs before deciding.
Los Angeles Gynecomastia Specialist
At Los Angeles Gynecomastia, we understand how important it is for patients to be informed about their condition. Before any treatment, we take the time to examine causes and research the prevention of gynecomastia. Our surgeons understand the risks associated with this condition and can discuss them and the costs before treatments.
We strive to provide outstanding results for our patients and use advanced techniques that maximize comfort and safety during the procedure. We carefully evaluate the potential results after treatment so our patients can know what outcomes to expect.
Gynecomastia Treatment Centers In Los Angeles
Having discussed Los Angeles gynecomastia specialists, it is also important to consider treatment centers for the condition in the area.
Treatment for gynecomastia can include dietary changes, male hormone therapy, and even breast reduction surgery. Insurance covers many of these treatments, though it is best to check with your insurer before receiving care.
Support groups are also available for those affected by gynecomastia in Los Angeles. These support groups allow individuals to receive emotional and psychological support from others dealing with similar issues.
Many organizations offer such support, both online and in person. By connecting with these groups, men can find guidance on navigating their diagnosis and treatment options and access resources they may not have considered before.
Online Resources For Finding Gynecomastia Near Me Treatment
Many questions need to be addressed in finding the best gynecomastia near me. Examining symptoms, researching costs, understanding causes, seeking answers, and evaluating results can be daunting for patients. Fortunately, there are online resources available to help make this process easier.
Patients can start by looking into the different gynecomastia near me treatments available and getting a better understanding of what might work best for them. There is a wealth of information regarding liposuction, medication, and surgery procedures. Comparing these options will help patients decide which could provide the best results for their needs.
Patients should look into reviews from previous patients who have undergone the same treatment to get an idea of their experience and if it is worth pursuing.
By taking advantage of online resources for gynecomastia near me, patients can get valuable insight into their condition and find a suitable treatment option with minimal effort. They can also access information about insurance coverage or financing options that may be available to make it more financially workable and cover gynecomastia surgery cost.
Ultimately, using online resources for gynecomastia near me will give patients the tools they need to make informed decisions about their healthcare choices when dealing with gynecomastia near them.
Exploring Gynecomastia Surgery Options In Los Angeles
After researching online resources for gynecomastia near me treatment, it's important to consider the surgery options in your area.
In Los Angeles, gynecomastia surgery is a popular choice for those who wish to reduce the appearance of enlarged breast tissue in men.
When considering this type of procedure, it is important to compare costs and insurance coverage across different providers, read patient reviews, determine recovery time, and become knowledgeable about aftercare advice. Consider cost comparisons when making an informed decision about surgery.
Insurance companies may cover some or all of the costs associated with gynecomastia surgery, depending on the plan and provider. Any added cosmetic procedures like liposuction, skin tightening or fat transfer would not be covered by insurance.
Patients should take the time to review feedback from former patients who have undergone the same procedure.
Knowing what to expect during recovery and having access to reliable aftercare advice is essential for successful results following gynecomastia surgery in Los Angeles.
Ultimately, selecting a qualified doctor with experience performing this type of surgery can make all the difference in achieving superior outcomes.
Conclusion
When searching for gynecomastia near me in Los Angeles, it's important to find the surgeon that fits your needs and who you believe will give you the results you are hoping for.
Researching online resources and exploring surgery options can help you decide which gynecomastia treatments best suit you. With these tips, you can begin the journey towards finding the right surgeon for gynecomastia near me (or you). If you are ready to explore treatment for your gynecomastia, schedule a complimentary consultation here.