Does excessive male breast growth hinder your quality of life and you have a problem how to choose a Gynecomastia surgeon to fix it? Do you find yourself choosing shirts to wear that won't make your chest so pronounced? Do you forgo swimming bare-chested and choose to wade with a shirt on instead? Does the idea of going "Skins" during a shirts and skins game fill you with dread?
If so, you're not alone.
Nearly half of all men experience gynecomastia at some point in their lives. Fortunately, there is hope, and it comes in the form of surgery.
Having gynecomastia surgery can eliminate your man boobs and give you the flat, masculine chest you covet. First, you need to find a skilled and experienced gynecomastia specialist. Whether you live in a small town or big city, the following will help you to choose a Gynecomastia surgeon that is perfect for your unique situation.
Plastic Surgery vs. Cosmetic Surgery
It's common for people to refer to male breast reduction as gynecomastia plastic surgery. However,
gynecomastia surgery
is cosmetic in nature, which makes it a cosmetic surgery. Plastic surgery is reserved for the correction of birth defects, burns, and other disorders of the face and body.
For this reason, instead of searching for a gyno plastic surgeon, you'll want to conduct a search for a gynecomastia cosmetic surgeon, which will set you on the path to finally having your male breast growth removed.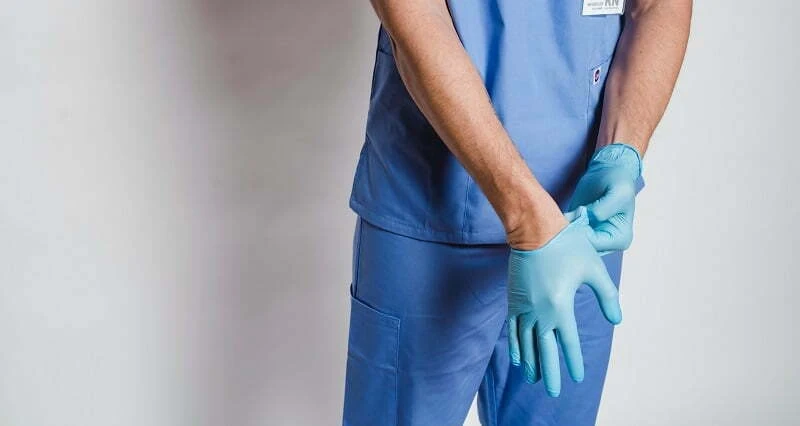 Conduct a Search for Cosmetic Surgeons
To find a professional to conduct male breast removal, search Google for "Gynecomastia Surgeon Near Me". Doing so will likely deliver quite a few options for you to choose a Gynecomastia surgeon from. But how do you decide among all those professionals when each one claims to be an expert at gynecomastia treatment?
If you have a list to choose a Gynecomastia surgeon, you have taken an excellent first step. Next, click through each of those Google listings and start taking notes. You're about to choose a Gynecomastia surgeon that is perfect for you.
Visit the Cosmetic Surgeon's Website
Clicking through all the Google results will likely bring you to a series of impressive websites populated with useful information and images of models with angular jaws and chiseled chests. The pages you'll want to pay attention to include the About page, services page, testimonials page (or use Google reviews), and before and after page.
Cosmetic Surgeon's About Page
A website's About page is meant to describe all the nuances that exist about that business. It typically lists the cosmetic surgeon's mission statement and what sets the practice apart.
When reading through each paragraph, decide if you like what you're reading. Is the information well-written and professionally formatted? Is all the information that you need clearly laid out? Choosing a Gynecomastia surgeon worth his or her weight in gold will put special emphasis on the website to attract a large number of new patients.
How does each professional succeed in gaining your trust and making you intrigued enough to pick up the phone and schedule a consultation?
Gynecomastia Services Page
Visiting a specialist's service pages lets you see all the techniques the doctor is versed in which helps you to choose a Gynecomastia surgeon.
Look for the techniques that are used, as different types of gyno require specific surgeries to correct the male breast growth problem.
Testimonials Page
The gynecomastia surgeon's About and Services pages are typically written by the doctor (or someone in the office). While that information is useful, it's far better to glean information from other people. We all trust Google and Amazon reviews to steer us toward the best services and products. Visiting the testimonials page (or Google reviews page) lets you see what others are saying about the doctor after experiencing his or her surgical techniques.
Pay special attention to the words written by other gynecomastia patients who have had their chests returned to a more masculine appearance. How has their quality of life improved? Has their self-esteem dramatically risen?
Read through all the messages left by happy patients and decide if their words are enough to sway you to choose a Gynecomastia surgeon professionally.
Before and After Page
Now click-through to the before and after photographs. These are images of actual patients who have undergone gynecomastia surgery. Really focus on these photographs and scrutinize the results you see.Look at the chest to determine if the doctor removed all the excess breast tissue.
Check for a lack of indentations and symmetry; the very things you would want as a result of your gynecomastia surgery. With testimonials, anyone can claim to be a happy camper, but before and after photos showcase actual proof that the surgeon you're considering pays attention to the details and can produce stellar results.
Beyond the doctor's website are review sites like Real Self, Healthgrades, WebMD, Vitals, and Yelp. Find the doctor whose website you're browsing on those sites and read as many reviews as you can find. Really scrutinize the reviews to determine their authenticity and to find experiences that mimic your own.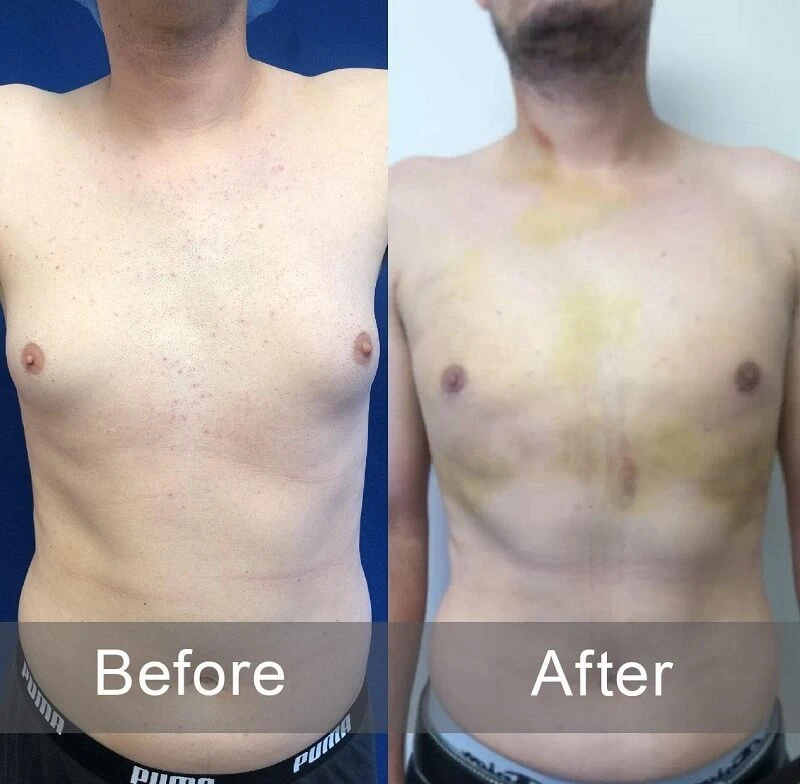 What Techniques Does the Gynecomastia Surgeon Use?
There are 7 types of gynecomastia. The type you have will dictate which type of surgery your doctor is most likely to recommend. A lot of its types require liposuction to remove excess fat from the chest. However, there may also be glandular tissue that needs to be removed.
Male breast reduction surgery deals with excising that excess skin and tissue to return the chest to a flatter shape. A combination of liposuction and excision are also required in some cases. Some doctors use skin tightening measures like Renuvion as well.
Make sure you choose a Gynecomastia surgeon that is an expert in all these techniques so that you have all the necessary options available to you when it comes time to schedule surgery.
Which Gyno Specialist Measures Up?
No matter how many cosmetic surgeons were originally on your list, following the above steps should help you whittle down your options to one, two, or a few names to choose a Gynecomastia surgeon.
While it may be time consuming, if you hope to make the best choice (and have the best outcome after gynecomastia surgery), you'll want to schedule consultations with each doctor. Doing so has many benefits.
Gauge Rapport
It's critical that you trust and feel comfortable with your cosmetic surgeon if you hope to have the best experience before, during, and after man boob surgery.
During each of your consultations, you should ask yourself if you feel confident in the doctor's abilities, and if you feel comfortable in his or her presence. Trust your gut. If you feel apprehensive, take note, and move on to the next gyno specialist on your list.
You should only trust the doctor that helps you envision the ideal results you want and that makes you comfortable enough to commit to gynecomastia surgery.
Become Educated
The best cosmetic surgeon will lay everything out so that there's no guesswork on your behalf. Guessing can produce anxiety, as it's human tendency to always envision the worst-case scenario.
To choose a Gynecomastia surgeon will prevent you from feeling anxious about the surgery by explaining the potential causes of your gyno and explaining the procedure for removing the excess breast tissue. If you want to know something about anesthesia, the recovery experience after surgery, and the results you can expect, this is the time to ask away.
Alleviate Concerns
Facing your surgeon is an ideal time to get your worst fears off your chest. While all surgeries come with risks, you should ask the cosmetic surgeon about any potential risks that can come about during or after gynecomastia surgery.
The risks of gyno treatment can include:
Infection
Persistent pain
Poor wound healing
Breast asymmetry
Bleeding (hematoma)
Possibility of revision gynecomastia surgery
You can mitigate these issues by taking your time to choose a Gynecomastia surgeon who helps you feel at ease.
Get Diagnosed
Your consultation is a chance to identify which type of gynecomastia you suffer from. Gynecomastia surgeons are trained at identifying the causes and symptoms of excessive male breast growth. The types of gyno include:
Teens and Older Men: The most common type that occurs in boys aged 12 to 15 years old. This type of gyno is also prevalent in 65 year males and older. The cause is a fluctuation of hormones.
Adult Gynecomastia: This type of gynecomastia occurs in adults by the growth of fat deposits in the glandular tissue. This type is commonly associated with firmness beneath the nipples and breast tenderness.
Bodybuilder Gynecomastia: Gynecomastia in bodybuilders is usually caused by the use of anabolic steroids. An increase of artificial testosterone in the body can lead to an increase in estrogen production which can cause male breasts.
Gynecomastia in Overweight Men: Gynecomastia can occur in obese and severely obese men. An excess of body fat is to blame.
Puffy Nipples on Men: Surgery isn't only about men's chest fat removal. Gyno treatment can also correct puffiness around the areola and nipple area. Your gynecomastia specialist can return your gyno nipples to a smaller, tighter, and more normalized appearance.
Male Breast Asymmetry: In some cases of gynecomastia, one breast is larger than the other. Gynecomastia surgery can return the asymmetrical gynecomastia to a symmetrical, masculine shape.
Ailments that Mimic Gynecomastia: A consultation with the gynecomastia specialist can also help you determine if your male breast growth is caused by another reason besides gynecomastia, such as male breast cancer. If you feel pain or discomfort and if one or both nipples are leaking with discharge, see a doctor immediately. These are signs that you could be suffering from a problem more severe than merely male breast growth.
Get a Quote
Meeting with each doctor lets you get a customized quote from each specialist. This, in turn, can help you determine how to establish a budget for your upcoming procedure. The average fee for gynecomastia surgery is $4,123, according to the American Society of Plastic Surgeons.
Your fees could amount to more or less than that figure depending on a few characteristics, such as the severity of your condition. This number also does not account for anesthesia, operating room costs, and other relevant expenses. Don't forget to ask your doctor about insurance and financing to help fund your procedure.
Getting a few quotes lets you gauge the true value of each surgeon and can help you solidify your decision of which doctor to choose for your surgery.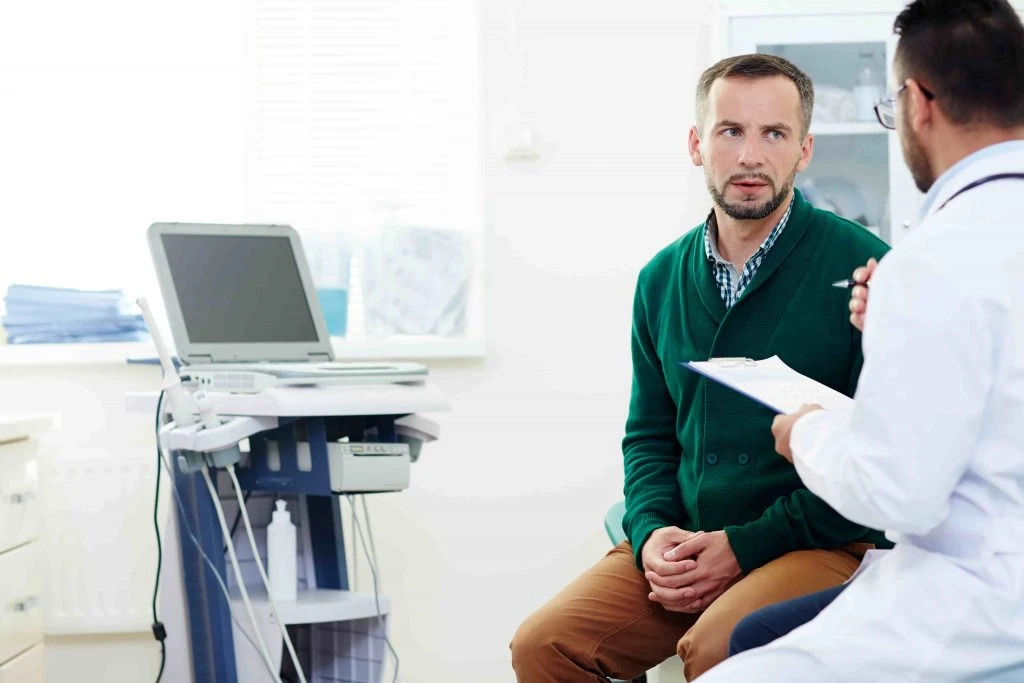 During Your Consultation, Ask About Experience, Technique & Follow-Up Care
A consultation gives you a chance to ask the doctor a few personal questions. Such as:
How much experience do you have? Let the gynecomastia surgeon tell you about the level of schooling they received and any fellowships they engaged in to further their education. Ask about techniques, whether liposuction, excision, or both, and the results you can expect from such methods.
Most importantly, you can ask about the follow-up care you can expect to receive by choosing that doctor as your surgeon. Follow-up care is important to ensure you heal properly after surgery.
Gynecomastia surgeons want to ensure you are satisfied with your results and that you have worn your compression garment as instructed to retain the masculine shape and assist with blood circulation and healing. Make sure you are comfortable with the level of care your doctor assures you will receive.
The answers you receive after this line of questioning will help you determine if you'll be happy with your choice of surgeon before, during, and after your surgery.
In Closing
Gynecomastia surgery gives you a chance to eliminate man boobs for improved self-esteem and quality of life. Imagine being able to wear any shirt you want without fear of bringing attention to your chest.
Picture yourself swimming without a shirt on and whipping your shirt off for a game of shirts and skins with absolute abandon. Those situations could become reality by choosing the best gynecomastia specialist on your list. Now that you know what to look for, finding a specialist should be easy.
You can make your decision even easier by choosing Dr. Babak Moein of the Gynecomastia Center of Los Angeles. Dr. Moein has over 20 years of experience and an excellent track record as a gynecomastia doctor, with the testimonials and before and after images to prove it.
Contact us today to schedule a consultation with Dr. Moein for men's chest fat removal done right. Call us at +1-310-694-4486 or email us at info@gynecomastiala.com.
If this post was helpful to you, please leave us a 5star review. It would help us a lot. Thanks!
https://g.page/r/CeuJ09FAXVR5EAg/review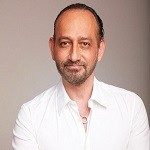 LA Cosmetic Surgeon Dr. Moein is board-certified by the American Board of General Surgery.